USA: Pho-tronics works with swiss machines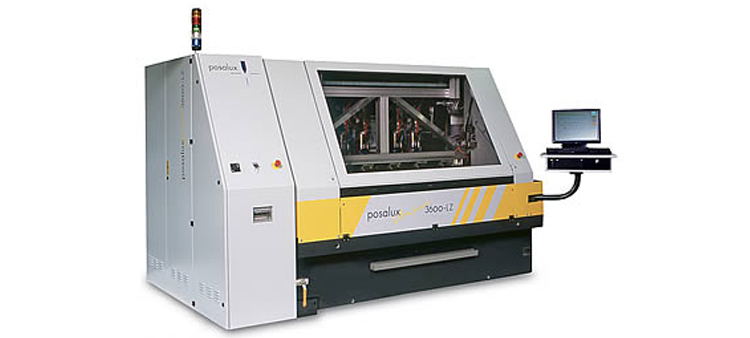 Pho-Tronics, Wisconsin, has purchased a Posalux Ultra Speed PCB drilling machine to expand capabilities and to further improve productivity.
"We needed a new system with an extensive tool diameter range and high end technology options. With the Ultra Speed investment we extend our portfolio with our existing Aero Space and Medical customer base so that we can open up to new markets. We scanned the equipment market, tested and decided to qualify the Ultra Speed machine", commented Paul Godbout, President of the Milwaukee site. "We needed higher productivity to meet customer needs. It can be accurately drilled with less set up time, with an optimum cutting speed and our tool wear is minimized. With Posalux we have the equipment and support we need plus a competent and innovative partner".
About Pho-tronics:
Pho-Tronics is a circuit board manufacturer focused on fast prototyping and high mix mid volume production and reliable service to their domestic customer base. 20 + layers, blind and buried vias, HDI are standard requirements of their Medical, Government and Aero Space customers. With nearly 50 years of experience, loyal and committed employees, combined with a strategy to continuously invest and improve, all contribute to this company's success.
About Posalux:
Posalux is a leading Swiss equipment manufacturer. The company builds high-tech drilling and routing machines for the PCB industry and special EDM and laser drilling machines for the machining of holes into nozzles for direct fuel or diesel injection for the automotive industry. Posalux stands for Swiss quality, technology and focused service and applications support. The Ultra Speed drilling machines and the company's strategy targets to reduce maintenance and production costs for their customers.