Rehm expands presence in Mexico – Opening of the new Technology Centre and a successful Technology Day in Guadalajara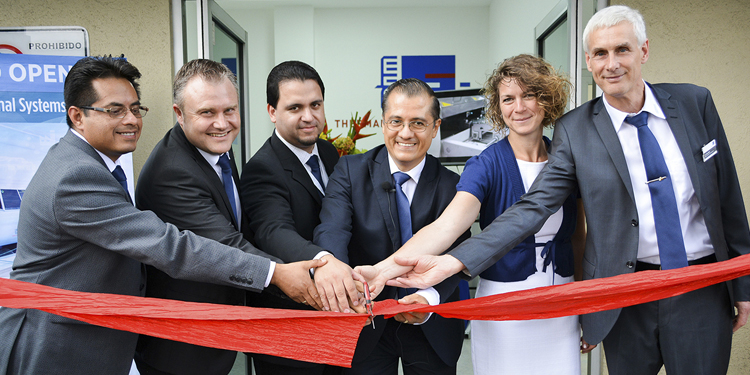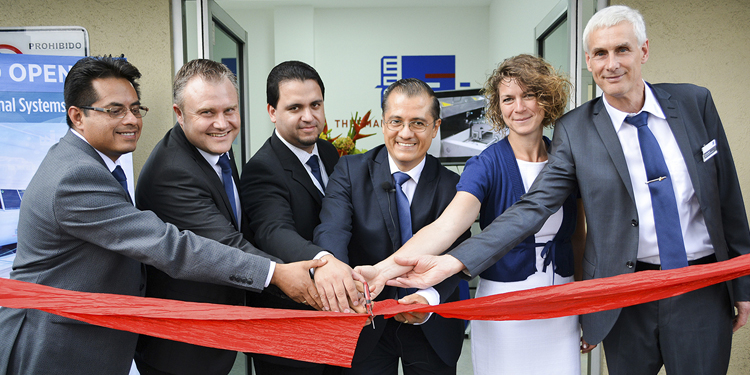 Rehm Thermal Systems has been present in sales and service partners in North America and Latin America for several years. Large automotive suppliers and global electronics manufacturers are increasingly located in Mexico. Rehm has taken account of this development and established its own branch office in Guadalajara in 2014 for distribution, spare parts supply and service. At the beginning of October of this year, the new Technology Centre was officially opened and inaugurated with a successful Technology Day. The event was characterised by energy-efficient, sustainable reflow soldering and focused on future trends in the production of electronic assemblies.
Renowned customers and partners from the Greater Mexico region took the opportunity to become familiar with the premises, while at the same time gathering information about Rehm's innovative equipment. Spanning nearly 300 m2, the new Technology Centre offers the best opportunities to combine theory and practice. VisionXP+, a particularly energy-efficient reflow convection soldering system, is currently available for soldering trials and extensive tests. Other systems will follow during the expansion of the Technology Centre in Guadalajara. In addition to the opening ceremony, visitors were also able to participate in lectures and workshops as part of a Technology Day in order to learn more about sustainable reflow soldering and exchange ideas with the experts on the latest trends, such as the emerging topic of e-mobility. Luis García, Managing Director of Rehm Thermal Systems Mexico, was on location with his team and is looking forward to providing customers with the best possible support in the future. Plant operators can now inform themselves, for instance, about the relevant service functions of VisionXP+ in user training courses and receive practical tips for process optimisation. The most important spare parts are now also quickly and easily available, since the extended premises offer sufficient space for a small storage area.
"The intensive consultation directly at the plant allows better process support before, during and after the investment in a Rehm system. With the new Technology Centre in Guadalajara, we will be able to provide individual customer support, coupled with the latest technology developments and fast response times, as well as further expand our services", emphasises Michael Hanke, Rehm's Global Sales Manager.
In addition, Rehm will increase its presence at the main trade fairs and technology events in the Mexican region. The SMTA Show Mexico – a renowned trade fair for SMD technologies which the German machine builder attended as an exhibitor – already had a successful start this year. We are looking forward to numerous other joint projects with our customers and partners in Mexico!